Getting The Most Out Of Automation That You Possibly Can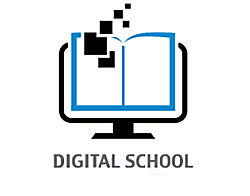 The functionality of Automation has grown substantially over the past few years and will continue to do so in the future and as such begs this question,

Are You Getting The Most Out Of Automation?

Microbase would like to offer you specialised training at a reduced rates to make sure that you are using the program to the fullest extent; this service consists of extra training (move up to the next level), database integrity over networks, correct backup procedures & implementation.


Remote Training
Is there any functionality that you are not sure on or not even using yet, how about a refresher on what you are utilising, we can help you be better at what you are doing now. Do you use all the functions in Automation, such as Inventory/Category management, Payroll, Marketing, Budgeting etc if not then we can help you get on top of it all so you can experience the full value of Automation Premium.

Network
Automation Premium is probably the only program on your system that actually uses data streaming across all machines its important that the network is setup correctly for Automation to give you the very best results possible. We can analyse your network and make any adjustments and or suggestions to make this possible.

Backup
The correct backup procedure and implementation is critical in protecting your businesses vital information, in many cases we have been asked to recover data lost to corruptions brought on by many and varied problems such as, power failures, voltage spikes and of course human interaction.

So having a correct backup procedure in place and the correct implementation of that procedure is critical, imagine losing all of your data, how would you calculate your GST, Debtors/Creditors, Payroll and end of year financial information it would definitely be a nightmare to manually compile all that again. Let us check and setup your backup procedure to give you some peace of mind that you will always be protected.